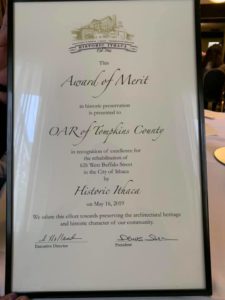 Mission Statement: The mission of Endeavor House is to provide a decent sober living space for five men returning to our community from incarceration, who are ready to undergo life changes.
Goals: To maintain safe, sober, and affordable transitional housing for men working toward independent living. To encourage and assist residents to become and remain financially self-sufficient.
---
Endeavor House officially opened on February 1st, 2018 for our first cohort of residents.  We are always accepting applications.  Please keep in mind there is a waiting list, and preference is given to residents of Tompkins County.
Click here for:  EH Application
Please fax applications to: 607-272-3022
Or mail applications to:  OAR of Tompkins County, 910 W State St, Ithaca, NY 14850
If you have questions, please call the office (607) 272-7885
Endeavor House Photo Gallery