College Initiative Upstate
"Education is our passport to the future, for tomorrow belongs to the people who prepare today." Malcolm X 
Our mission... College Initiative Upstate (CIU) is a learning community of educators, students, and volunteers from Tompkins County who are working together to build pathways from criminal justice involvement to college and beyond.
CIU works with students who have had involvement with the criminal justice system including: incarceration, probation, parole, involvement with alternative to incarceration programs and arrest without conviction.
Services
Pre-Release Support:
Weekly CIU College prep sessions at Tompkins County Jail
One-on-one academic counseling by referral or request though OAR's mailbox at Tompkins County Jail
Post-Release Support:
One-on-one academic counseling and guidance
Navigating the college application process
Access to federal and NYS financial aid (FASFA) and scholarships
Assistance with getting student loans out of default
Tutoring for college placement exams and academic courses
On-going CIU community events and celebrations
Re-entry support in collaboration with our network of community partners
Chromebooks for students in need
Student Advisory Committee
Student led meeting to discuss the challenges and successes of academia (bi-weekly)
is a ground-breaking collaboration between CIU, Ithaca City Court, TST BOCES, Tompkins County Probation and Tompkins Cortland Community College. This program prepares students for college placement exams, college enrollment and fosters life skills necessary for strong decision making. The reading/writing and math curriculum will be tailored to meet individual needs.
CIU's Fall Prep 2017 Graduation!
STUDENTS from left to right: Nicole Treacy, Math tutor Jody Anderson, Kristy Strickland, Edrick Acosta, Antony Higgins, Joe Bice, Patrick "Shawn" Dort, Joe Lewis Hallback, Amy Heffron
FALL 2017 Teaching Staff:Sarah Wolf TC3, Martille Norton T-S-T BOCES, Ryan Marchenese and Michelle Candela Jordan T-S-T BOCES
CIU Spring Prep 2018 session: March 5th - April 27th 
CIU Summer Prep 2018 session: July 16th - August 10th. Call today for more information and to reserve your seat! 607-882-0355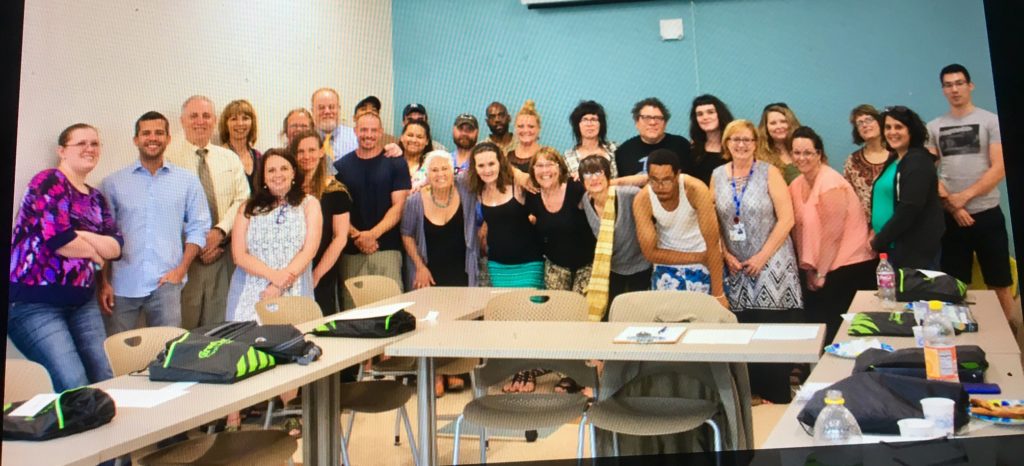 C.I.U'S First Ever....Summer College Prep ATI Graduation 2017!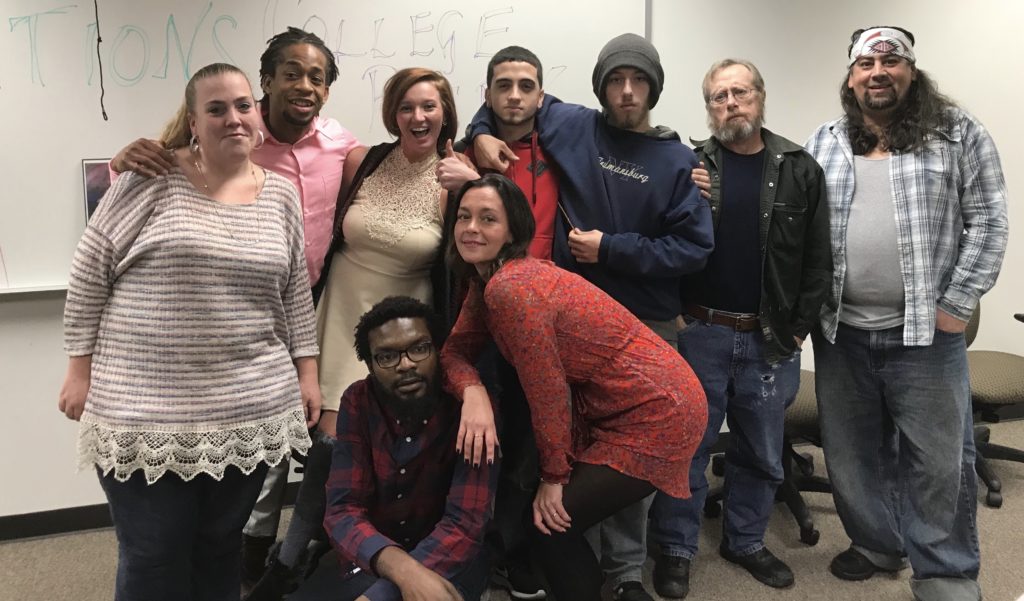 CIU's Fall Prep graduation 
Connect with us on Facebook
Frequently Asked Questions
Paying f

or College
These are free scholarships that can pay for part or all of your college journey. Click the links to learn more, or contact our office and we can work through this process together.
CIU Director Awarded the 2017 James J. Byrnes Awards for Excellence
Benay was nominated by Suzanne Burnham, College Initiative Upstate's Academic Counselor, and Jaime Coleman, O.A.R. Parolee Case Manager for the outstanding work she not only initiated, but has continued to spearhead in the Tompkins County area, enabling individuals (whose lives have been impacted by the criminal justice system) to participate in civic participation, leadership, and long term success through the elimination of individual and structural barriers to higher education.
Benay Rubenstein accepted the Tompkins Trust Co.; Legacy Foundation's prestigious award; presented to community members who've helped to enrich the quality of life in Tompkins County by their volunteer efforts. The James J. Byrnes Award for Excellence was established as a $100,000 endowment by the Tompkins Trust Co. in 1985, an endowment that has grown to over $3 million with the help of the Legacy Foundation, good investments, and bequeaths over the years. Benay was in good company among the seven other community member's who were recognized for their service this year 2017
Contact us for additional information regarding the program.

Partners
Thank you to CIU partners including Tompkins-Cortland Community College (TC3), Empire State College (Ithaca Office), Cornell Cooperative Extension of Tompkins County (CCE) Reentry Services for Inmates of the Tompkins County Jail, Tompkins-Seneca-Tioga BOCES, Tompkins County Jail, Tompkins County Department of Probation and Community Justice, New York State Division of Parole and many of the community agencies and organizations listed in OAR's list of community resources.
Partner With Us
Collaboration is vital to the vitality and sustainability of CIU. If your organization is interested in a mutually beneficial relationship, please let us know.