College Initiative Upstate
"Education is our passport to the future, for tomorrow belongs to the people who prepare today." Malcom X 
Our mission... College Initiative Upstate (CIU) is a learning community of educators, students, and volunteers from Tompkins County who are working together to build pathways from criminal justice involvement to college and beyond.
CIU works with students who have had involvement with the criminal justice system including: incarceration, probation, parole, involvement with alternative to incarceration programs and arrest without conviction.
Contact:
Benay Rubenstein the Director of CIU Upstate by:
phone 607-351-5028 or email collegeinitiativeupstate@gmail.com
Suzanne Burnham the Academic Counselor of CIU Upstate by:
phone 607-882-0355 or email collegeinitiativeupstate@gmail.com
Connect with us on Facebook
Services
Pre-Release Support:
Weekly CIU College prep sessions at Tompkins County Jail
One-on-one academic counseling by referral or request though OAR's mailbox at Tompkins County Jail
Post-Release Support:
One-on-one academic counseling and guidance
Navigating the college application process
Access to federal and NYS financial aid (FASFA) and scholarships
Assistance with getting student loans out of default
Tutoring for college placement exams and academic courses
On-going CIU community events and celebrations
Re-entry support in collaboration with our network of community partners
Chromebooks for students in need
Student Advisory Committee
Student led meeting to discuss the challenges and successes of academia (bi-weekly)
Frequently Asked Questions
Paying for College
These are free scholarships that can pay for part or all of your college journey. Click the links to learn more, or contact our office and we can work through this process together.
Federal Pell and New York State TAP grants are available to almost everyone coming out of jail or prison who has earned little or no income during the previous tax year. These grants can cover the entire cost of tuition and books.
Access VR, the Office of Adult Career and Continuing Education Services is part of the NY Sate Education Department. Access V-R can provide financial support tuition and books needed for college and university programs, trade and business school programs. "Disabilities" include mental, physical or learning disabilities that keep someone from working, or is interfering with your present job. Addiction can also be considered a disability. Access-VR informational sessions are held on a regular basis at Workforce NY in Ithaca.
For adult students over 24 with demonstrated financial need. Applicants must enroll for at least six credits per semester; have never been a college student or have been out of college for at least five years, or, have earned 15 or fewer college credits in the past five years and have never earned a degree. Pathways Scholarship offers up to $7,000. For more information call the Pathways office at: 607-844- 8222 x4261.
100 Minority Scholarship Gateway List. Created by Black Excel. Black Excel has presented gateways to well over 1000 Scholarships for students nationwide.
200 Free Scholarships for Minorities | from Black Excel. ... 60) STATE FARM INSURANCE Hispanic Scholarships ... 100) The Roothbert Fund Scholarships
Partners
Thank you to CIU partners including Tompkins-Cortland Community College (TC3), Empire State College (Ithaca Office), Cornell Cooperative Extension of Tompkins County (CCE) Reentry Services for Inmates of the Tompkins County Jail, Tompkins-Seneca-Tioga BOCES, Tompkins County Jail, Tompkins County Department of Probation and Community Justice, New York State Division of Parole and many of the community agencies and organizations listed in OAR's list of community resources.
Partner With Us
Collaboration is vital to the vitality and sustainability of CIU. If your organization is interested in a mutually beneficial relationship, please let us know in an email below.
Our Spring 2017 students!!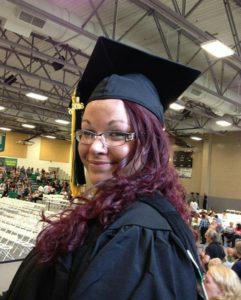 Empire State College Human Services-
TC3 2015, Dean's List, Pathways Scholar, Presidential Citation, Phi Theta Kappa)
Enrolling at TC3 was like entering a whole new universe…
Read More
Contact us for additional information regarding the program.